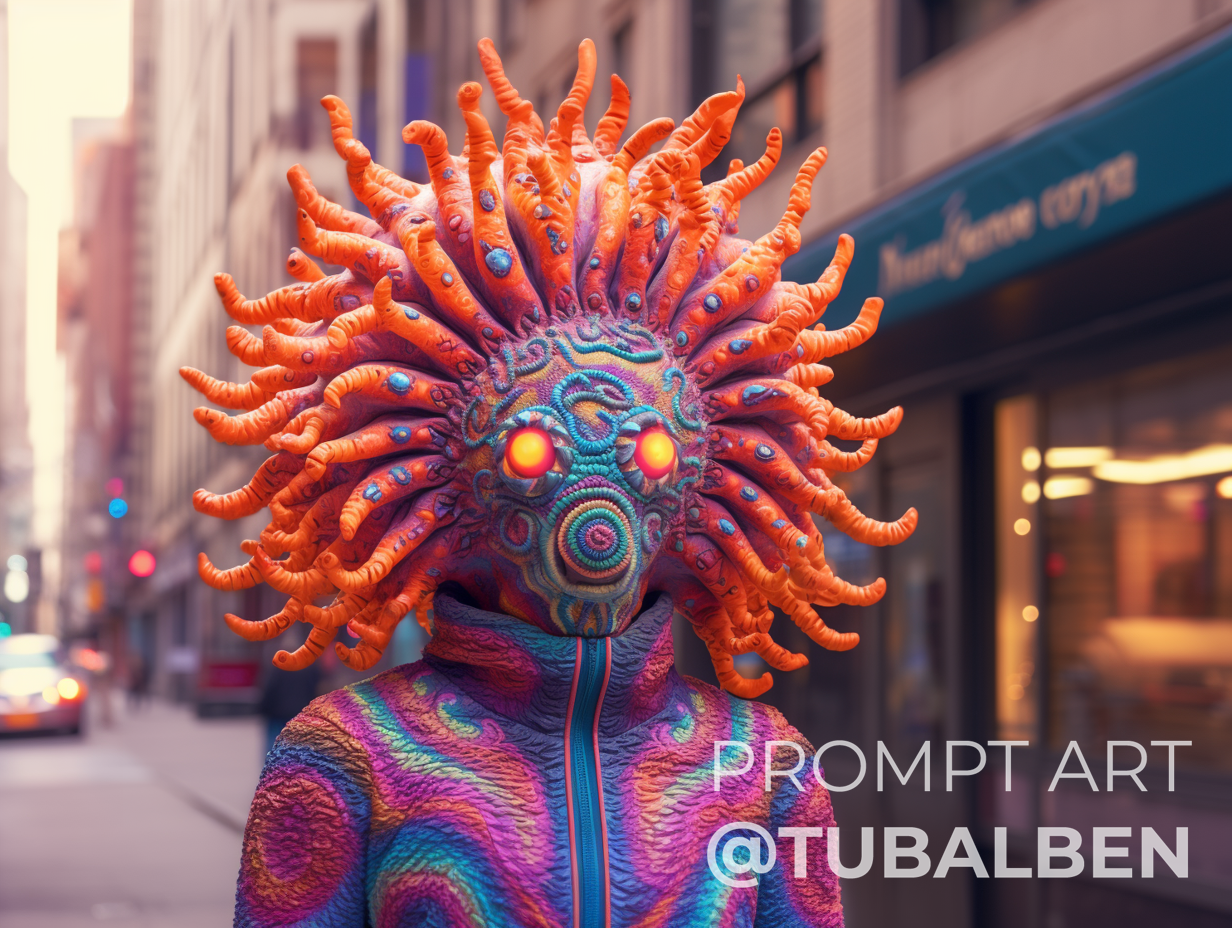 Medusa Westwool
Medusa avance,
Ombre flamboyante rêve,
Cité s'émerveille.

Medusa Westwool is the kind of unexpected creature that sometimes emerges from the neural networks of generative art. The accompanying text is a haiku generated by the artist on GPT-4. The haiku is generated in French.

Here is the translation :
Medusa moves forward,
Flamboyant shadow dreams,
City marvels.

PromptArt by Tubalben.
Mixed media MJ --v5.2, GPT-4, human neural juice.
August 2023