Tell me more about prompt artist Tubalben
He defines himself as a Promptologist.
Tubalben is Prompt Artist, an artist base prompt only.
From the confines of southern France, he whispers in the ear of AIs.
Born before the digital age, Tubalben has been lucky enough to live through two revolutions.
The Internet, which he discovered in 1996, and the advent of generative AI.

Tubalben grew up surrounded by art.
Observing his father's work as a visual artist. As a family, he visited numerous museums, exhibitions and galleries.

The man has already had several lives.
In French national and local politics. Freelance in web design and SEO. Entrepreneur by creating a pure player aromatherapy laboratory.

Tubalben has long made Robert Filliou's words his own:

"Art is what makes life more interesting than art.

Art and digital creation have been his breadcrumb.
Generative AI will be the artist's athanor.

Summer 2020: Tubalben rushes to the playground and starts prompting on GPT-3.
He prompts for professional purposes, but also to explore the process of text generation as part of an artistic approach.

Summer 2022: At last! It's the moment Tubalben has been waiting for... A successful and promising image-generating AI: Midjourney.

Tubalben has the tools to let its human neurons drift in a process of artistic iteration with artificial neural networks.

The journey can begin.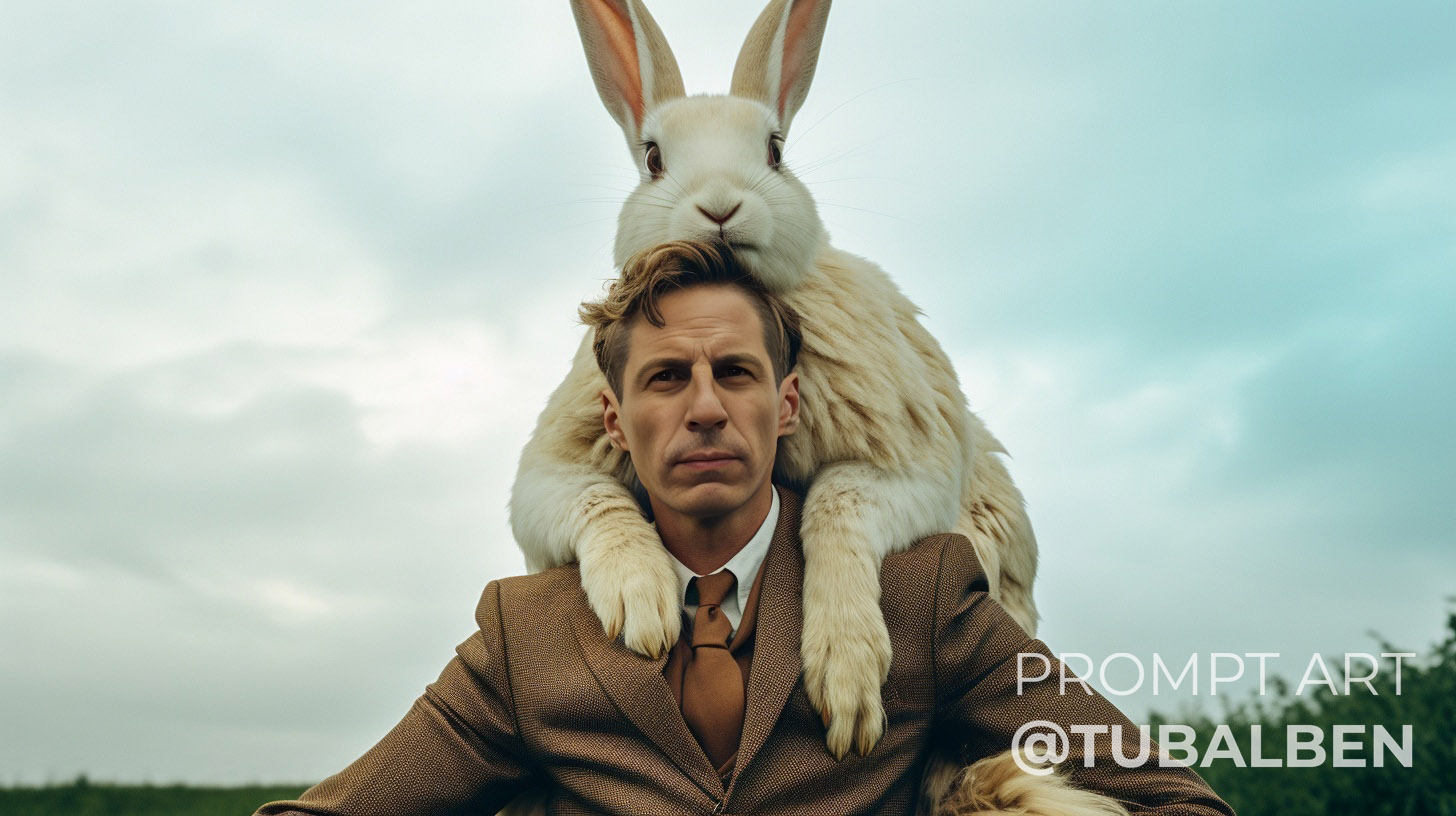 Journey to the rabbit hole. - AI assisted narcissim.